---
THE FUTURE OF BRANDING:
STRATEGY
Publication by Siegel+Gale:
"In a world where services are commoditized at an increasingly rapid rate and sustainable differentiation is all but impossible, brands are finding that creating "usefulness" for their customers is the greatest differentiator.

The Simple Challenge

Today's most successful brands have grown loyalty and revenue by providing simpler experiences. In an increasingly crowded marketplace, the successful brands of the future will be defined by their usefulness.

The Simple Solution

Increasingly what will set brands apart is not merely creating the tools that customers can use to solve problems, but solving those problems proactively, making their lives better with minimal effort on the customer's part.



---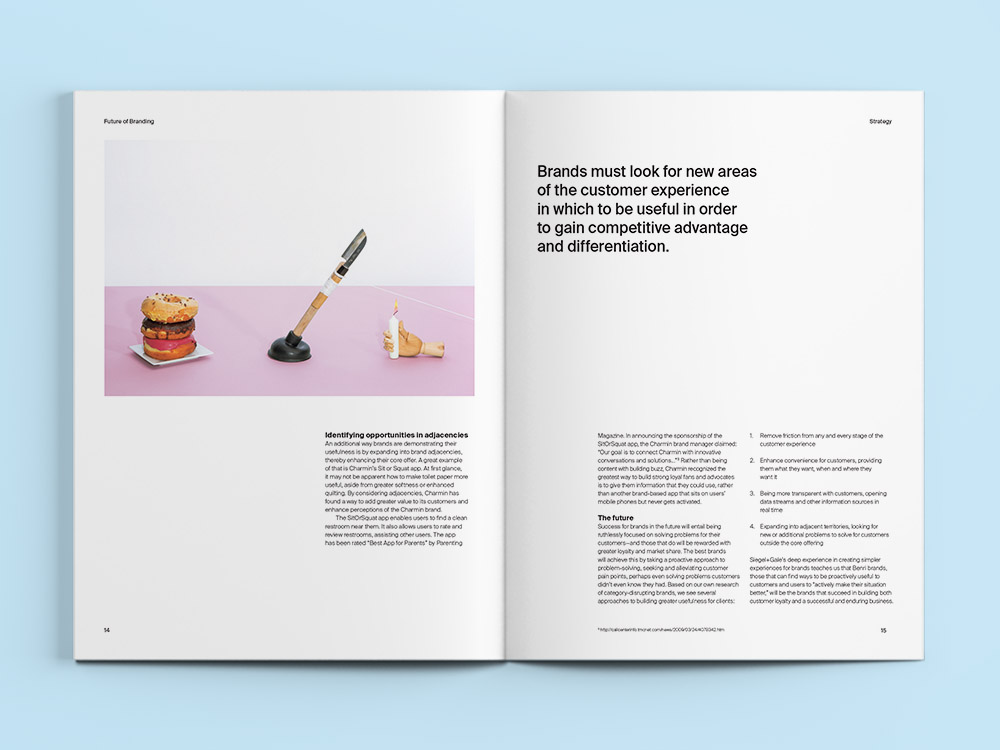 ---